Vanguard Index Funds: The Frugal Investors Friend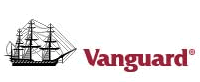 Vanguard index funds are widely known as the best choice for "low-cost" index fund investing.
But are they the right choice for you?
The following webpage covers mutual fund offerings from Vanguard, and why they may or may not be right for your investment dollars.
If exchange traded funds are more your speed, Vanguard also offers some of the lowest cost ETFs on the market.
---
What is Vanguard?
---
Vanguard (or The Vanguard Group) is an investment management company based in the United States.
The company provides different types of investments, including mutual funds, ETFs, variable and fixed annuities.
They also provide investing services, such as brokerage services, trading accounts, financial planning, asset management, and trust services.
The Vanguard Group is the world's largest "no-load" mutual fund company. "No-Load" means that you are not charged a fee (i.e. load) to purchase or sell shares of a mutual fund.

Safe Investing Tip:
This does NOT mean that all of their mutual funds are "no-load". A few charge something called a "Purchase Fee" and/or a "Redemption Fee"; both are "loads".
---
Advantages of Vanguard Index Funds
---
These mutual funds have the lowest costs, in terms of management fees. Vanguard's founder was a man named John Bogle. His mission was to create index funds for the individual investor, and he also led the charge to reduce costs in the mutual fund industry.
Vanguard operates a little differently than most financial product/service companies. The company is actually "owned" by its funds, and each fund shares in financial success/failure.
According to Vanguard, this means that mutual fund shareholders only pay fees based on what it costs Vanguard to operate the fund. And since it is in Vanguards best interest to keep costs low, the shareholders benefit.
---
Disadvantages of Vanguard Index Funds
---
The management of "actively managed" funds is contracted to non-Vanguard investment firms.
Vanguard also offers a variety of low-cost, actively managed funds. These funds may be low cost, but outside management is something to consider.
Some Vanguard index funds are not available to all individual investors.
"Admiral Shares" are lower-cost shares available to Vanguard investors with at least $10,000 invested in their index funds. Likewise, "Institutional Shares" are for companies with account balances of $5+ million.
---
Current Offerings
---
As of 2011, Vanguard had 47 index funds available to individual investors that are divided into the following categories.
Each link will take you to the "general fund attributes" for table on Vanguard's website:
Money market

Expense Ratios between 0.15% and 0.19%**

(Expense Ratios between 0.18% and 0.35%)**

(Expense Ratios between 0.2% and 0.55%)**
**At least one fund within this category has a Redemption and/or Purchase Fee