About Joel Wenger
---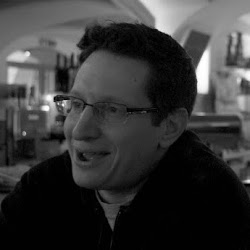 Joel Wenger (
Google
) is an investor, entrepreneur, writer, and consultant.
In his "spare time", he works as a strategy consultant and is an avid motorcycle racing fan, back-country skier, and owner of Invest-Safely.com, one of the most comprehensive and user-friendly investing resources on the web.
Over a decade ago, Mr. Wenger began his investing journey; gaining just enough experience to feel like he knew what he was doing.
Fortunately (although at the time, not so much), the 2000 market downturn quickly erased his success and sent him back to the drawing board.
It was during this period of reflection (i.e. the 2000-2002 bear market, during which all his investments lost money) that he began to formulate his principles of investing.
As he likes to say, "I now know a little bit about a little bit."
Having learned some invaluable lessons, Joel used his principles to get out of the market and avoid the massive losses caused by the 2008 financial crisis.
Joel performed his graduate studies at the University of Michigan's Ross School of Business, focusing on Strategy and Entrepreneurship, while being a member of the Organizational Strategy club.
His undergraduate work was at GMI Engineering and Management Institute(now known as Kettering University). Joel graduated with a Bachelor of Science in Mechanical Engineering, with an Automotive Design concentration and a minor in Management. He was also a member of the Kettering Lacrosse Club, and is an alumnus of Sigma Chi (Zeta Theta Chapter).